I'm not a professional dancer – surely I couldn't do it … ?  Wrong!
If you are looking for a get rich quick scheme with not much effort, work or skill level then Highland Hustle Tots is probably not for you! However, there is the opportunity to start your own affordable business and take back control.
What are the perks?
Both Highland Hustle and Highland Hustle Tots classes are created to try to make a difference. The rate of pay is pretty great if you put in the groundwork at the start, the hours are flexible and entirely up to you, it is a business that can work around family life, there is no assessment of class participants, you are teaching people who generally can't wait to get into your class and the job satisfaction involved with seeing the difference you are making as well as being your own boss is fantastic.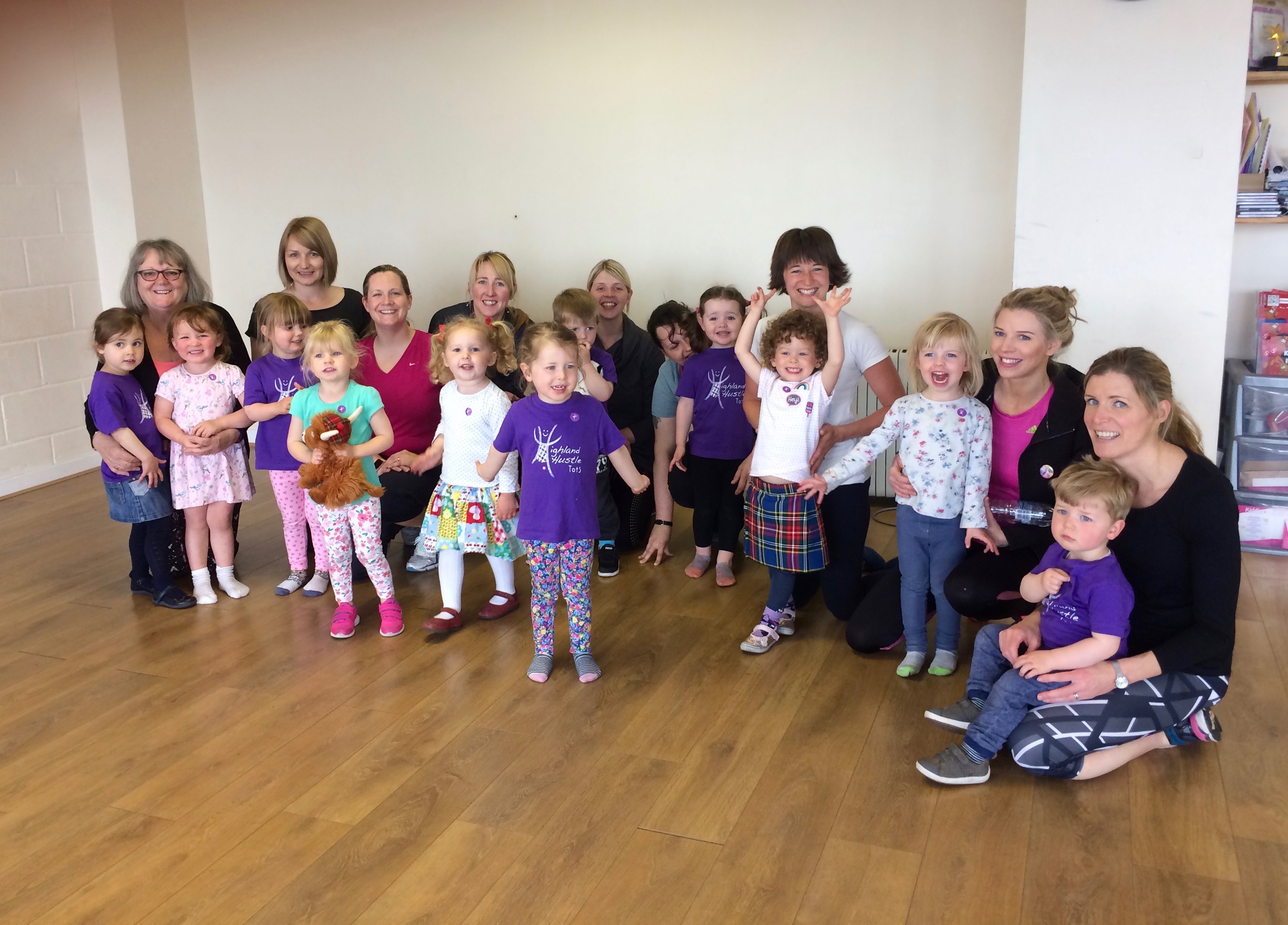 Where did it all start?
I created Highland Hustle back in 2014 and it has been a steep learning curve! I really did feel that I had stopped making as much of a  difference in my role as Head of a PE department in a Scottish Secondary School .I was in a good school for a long time but was frustrated by barriers that seemed to be in my way and I'm ashamed to say I lost a bit of my spark, drive and enthusiasm. I still love teaching but I needed a new challenge. Now, if something goes wrong, I can normally overcome any barriers or problems myself and I have ownership of my business.
---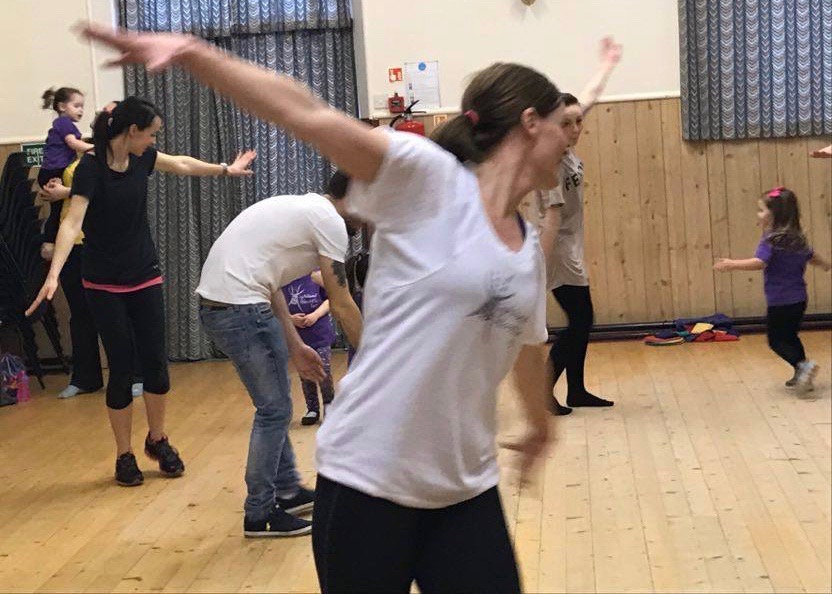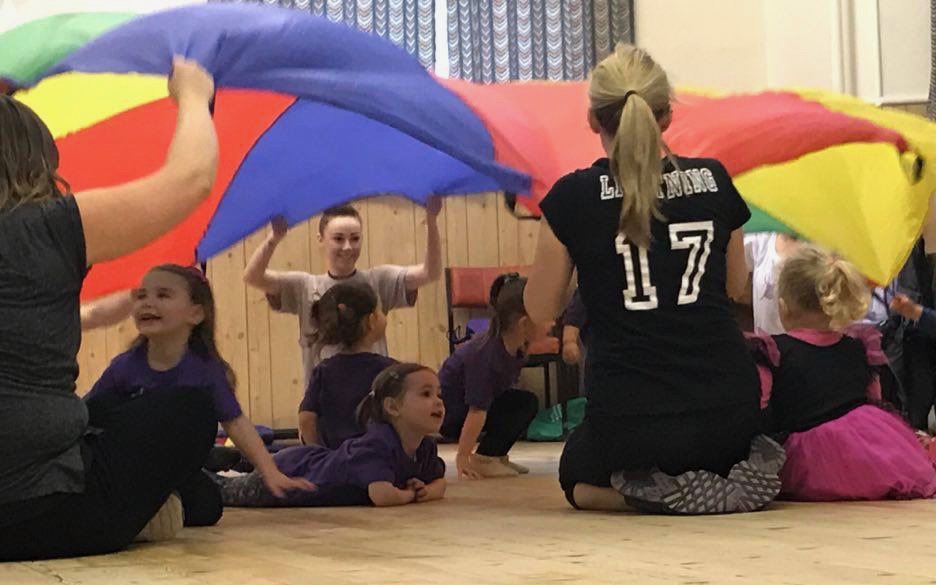 Even though it has been a challenge on family life to start the business from scratch with no investment other than a few pounds from the family purse I think my children are proud and inspired to see what can be achieved. Don't get me wrong – there have been challenging moments but it has been so worth it.
Highland Hustle is in now in locations worldwide and I have used the experience, knowledge and skills I've learned to launch the relatively new (but well tested) Highland Hustle Tots class. The first 17 classes are to be officially launched in Scotland for August 2017 and we are looking for more people to join the team!
What skills and experience do I need to teach Highland Hustle Tots?
This class suits a wide range of people. Drive, determination and enthusiasm to make your class work is essential. So far, many of the trainee Instructors are dance teachers or Highland Hustle Instructors. At this early stage (May 2017) the course has not been advertised outside of the current Highland Hustle Instructor network.
However, I also see that Highland Hustle Tots would suit education professionals and there have already been a number who have found out about the class through word of mouth who have either signed up to a training day or who have enquired to do so. Particularly PE teachers, Primary teachers or Nursery professionals with an interest in dance, movement and developing the skills, relationships and abilities of tiny tots alongside their parents are potentially perfect for this role.
One of the main focusses is on developing children's progress physically, mentally and emotionally through a class that is both fun but based on sound educational practice.
See what leading Child Development Professional Andy Dalziell thinks of Highland Hustle Tots in our video below: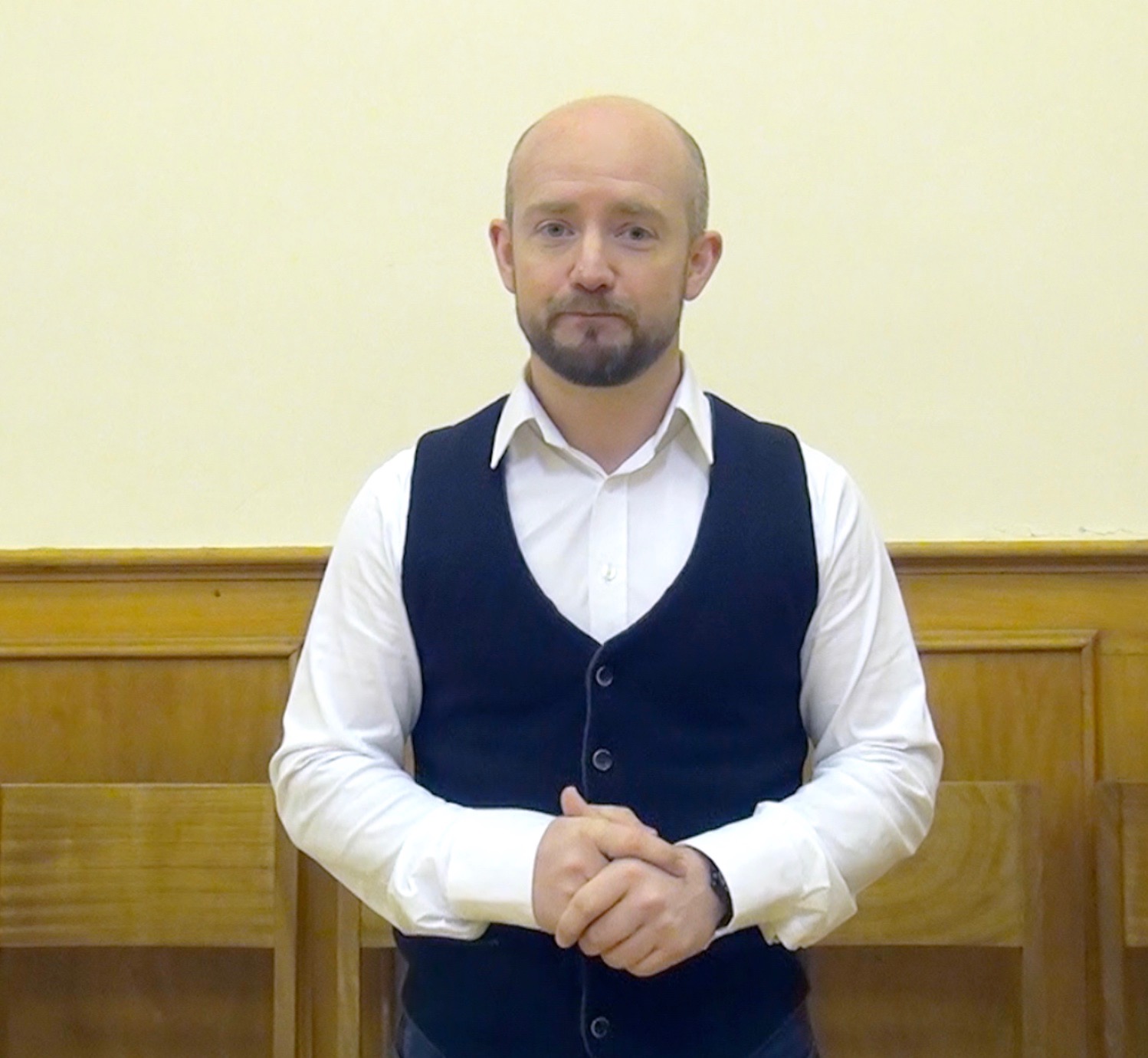 But, I don't know how to start my own business …!
Trainee Highland Hustle Instructors are given a strong level of support. You are shown how to start a business from scratch with access to a support network of other people in exactly the same position, often with levels of expertise in other areas such as tax or marketing. All the materials required to teach the class are provided during the live training including choreography, detailed teaching notes, music and follow up video links to learn routines. Class content is always tried and tested before you receive it. Updates are carefully balanced to keep the class fresh without too much pressure on you to change too often.  You will have your class listed on the main Highland Hustle website too as well as benefiting from marketing.
Highland Hustle Tots is not a franchise. You may hear of franchises costing many thousands of pounds of investment!
Highland Hustle Tots is a license model. It is important for me to have people that want to work hard to achieve great results and I want to make this programme financially accessible to the right people, not just those who can afford it.
I could go on forever about how I love teaching Highland Hustle Tots class! I still find every class a challenge and one that I absolutely relish. I leave every class feeling as though I've made a difference to somebody and that feels pretty special. If you are interested in finding out more about starting your own business in Highland Hustle Tots, including pricing and an idea of how much you could earn  or in leading adult Highland Hustle classes please do get in contact by emailing admin@highlandhustle.com or book your space at an upcoming course here. 
You can find out more about Instructing the adult Highland Hustle classes here (Tots has a different pricing model.)
Blog by Gillian, Founding Director of Highland Hustle Ltd