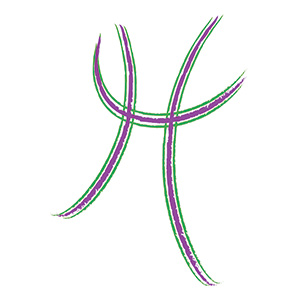 SDTA Vancouver session and Skype session 21st November 7pm (UK time)
Total  price: £165
OFFER TO 2017 SDTA NORTH AMERICAN CONFERENCE ATTENDEES:
DISCOUNT off £5 off total training fee
FREE Highland Hustle t-shirt / vest top / racer back vest top  *Please clearly state  t-shirt / vest top preference AND size in the notes AT THE TIME OF BOOKING in the messages section! If you forget to do this, please email your requirements ASAP to ensure stock availability for conference!
FREE membership period until 31st January 2018.  *  Please note:  All memberships will require to be paid in advance by 30th November 2017 (£186.45). This will include all membership costs until 31st December 2018.
See below re details of training package and membership benefits
Please get in touch to discuss license possibilities for a larger business / studio or gym facility
Product Description
1  Sign up to training by purchasing your online training  BY 29TH SEPTEMBER 2017
2  License agreements are issued within 48 hours of paying for your course.   All signed license agreements must be returned to Highland Hustle at the conference.  Please note:  evidence of qualification may be requested.
3  Training will be delivered in the following way:
A session at the SDTA Vancouver Conference on Sunday 8th October (8.30am – 10.00am) with Gillian
Attendance at the SDTA Vancouver Conference Highland Hustle workshop Sunday 8th October  1.15 – 2.15pm with Gillian
Follow up and preparation via online video training (approx 2  hours)
Live training session via Skype session (approx 2 – 3 hours).  This will normally be with Gillian.
Follow up work to complete the training package via online video training (approx 3 hours)
4  Individual feedback is provided to each Instructor regarding assessment prior to being awarded the license.  Where appropriate a 2nd round of feedback will be offered for candidates requiring additional support.
5  Classes and ongoing support start
6  Membership provides updates to choreography etc on a monthly basis
What benefits does a Highland Hustle Membership include ?
Updates to your class choreography every few weeks via video links and written choreography notes ready to be slotted into the Highland Hustle official class structure.
Everything you need to slot the routines into your class, including music to keep the class fresh for your attendees and you too.
Training tools regularly updated.
There will be potential features for your class via Highland Hustle® social media and website
 You will have access to a members only forum
 Discount on Highland Hustle® products
Special tips and ideas – for members only
Highland Hustle® logo access for as long as you continue to be a member
Support doesn't just stop there either. Highland Hustle® will continue to be here too with any questions you might have.
Find out more about training and becoming a member here
Once qualified Instructors require to keep Highland Hustle membership up to date.
*Due the the very quick turn around between booking training and the training event there will a 'cooling off period' and there will be the opportunity for a full refund (minus a £10 administration fee) for anyone who changes their mind prior to 2nd October 2017 5pm UK time.  Please note:  there will be no refund available for any cancelled training after 2nd October 5pm UK time.
**Please note:  License agreements require to be completed prior to any training or access to copyright material