Keep fit with dance fitness classes the Scottish way. A fitness class with the feel good factor …!
The first Highland Hustle class was held in a Church Hall in Perthshire, Scotland in February 2014 by Gillian. She was working as a Head of PE teacher in a Scottish school and couldn't find a dance exercise regime that she found challenging and engaging long term.
Having danced all her life, achieving 4th in the World Highland Dance Championships and performing as a soloist in the Edinburgh Military Tattoo, she knew how dance made her feel great. Gillian watched how much people smiled at ceilidhs and so, she created Highland Hustle!
Word spread quickly through social media about Gillian's classes and so she made the class and home workouts accessible to others. There are now classes in six countries.
Watch Gillian dancing at the Edinburgh Military Tattoo: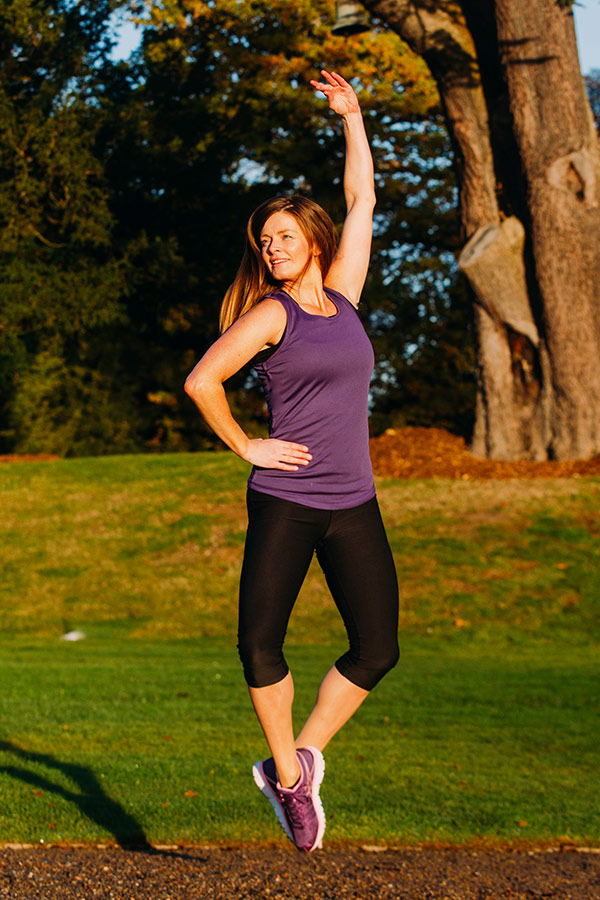 Gillian lives in Scotland with her husband Fraser and their three children.
She still teaches classes weekly and tests all new routines and music with her willing class before passing on the unique Highland Hustle routines to others!
It has always been important to Gillian to make Highland Hustle authentic, with it's heart and core in Scotland. Bang up to date with a feel good factor!
One of her main aims is to get more people, of all ages, dancing, feeling great and having a positive impact on people's health.