Who said romance was dead? I love this story of how Highland Hustle has played a part in such an important event in a class members life …
One night after class, Camilla, who is a regular at my class in Perth quietly approached me with a sheepish smile, around January 2017 and told me she was getting married.
Now, Camilla is the most bubbly, energetic and lovely person. She is always smiling but I could tell she wanted to ask something.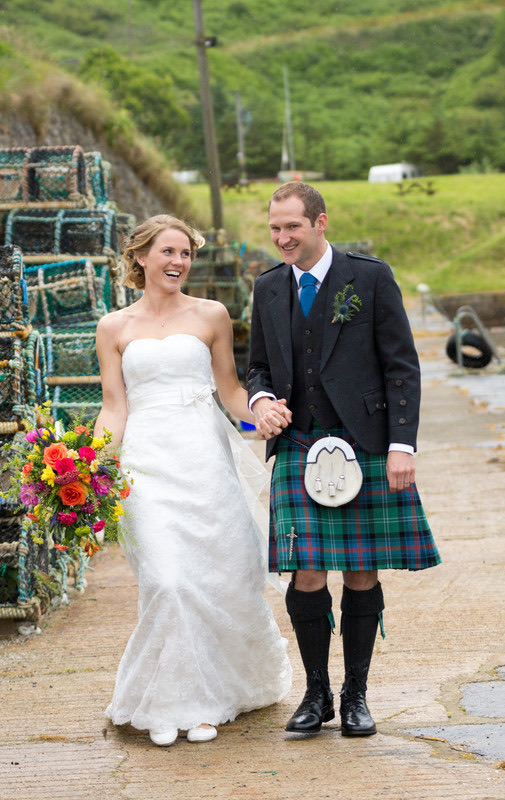 I know that Camilla loves Highland Hustle and is always to be found in the front row with her good friend Ruth. She has introduced lots of friends and colleagues to the class and just sums up what I love about teaching Highland Hustle.
Basically, Camilla and Ruth smile, laugh and love their Highland Hustle nights. They even took part in the photo shoot for the Highland Hustle website at Scone Palace, Perthshire.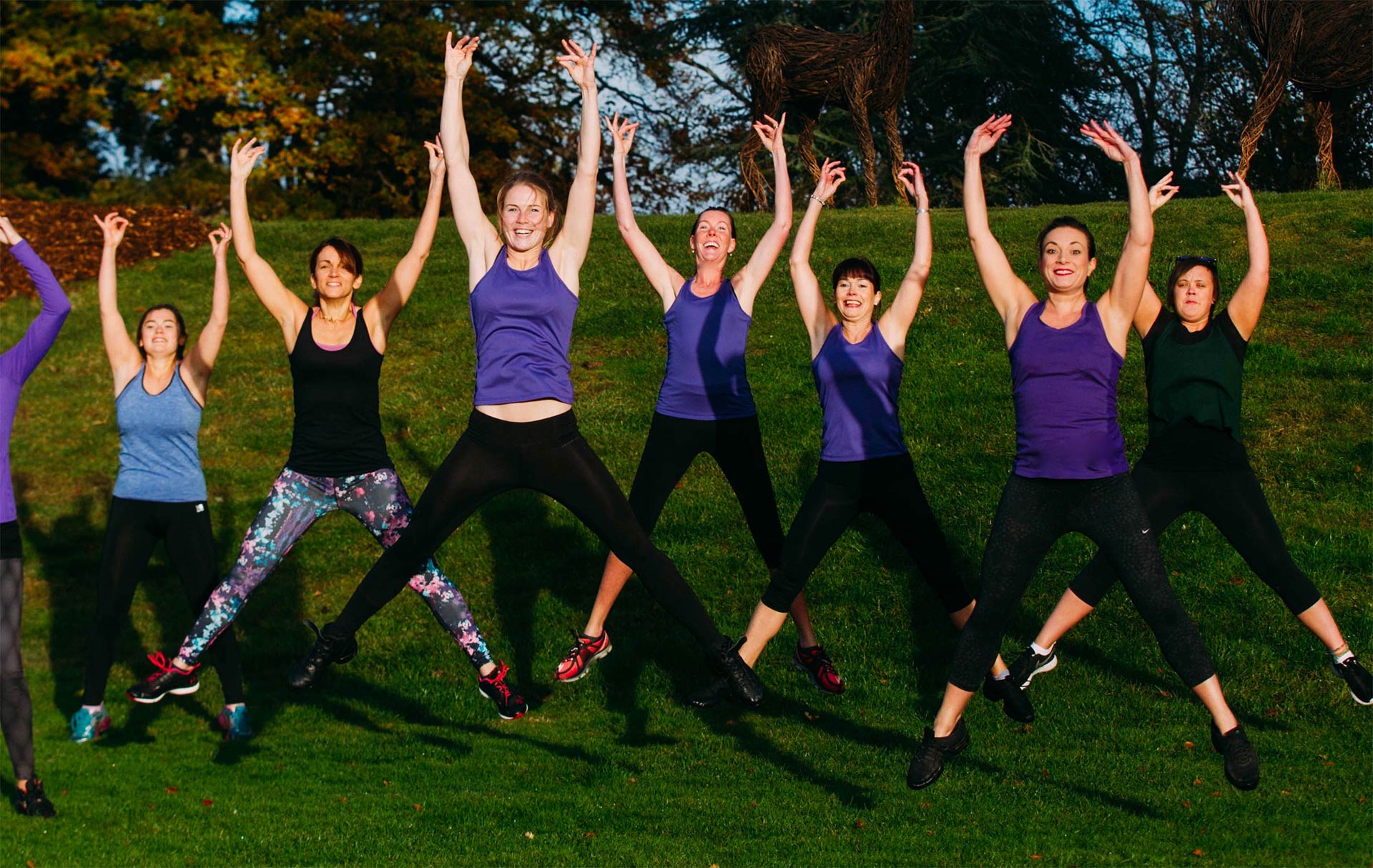 So … Camilla says she loves Highland Hustle so much she wants to incorporate it into her first dance with her husband to be and asked if I would provide a routine for them. Naturally, I was totally honoured and said yes.
The weeks flew by and before we knew it the wedding was getting very close.
Joe and Camilla decided that they wanted a little bit of Highland Hustle but despite being the most gorgeous couple they didn't want to show off too much! Camilla didn't want to be too predictable.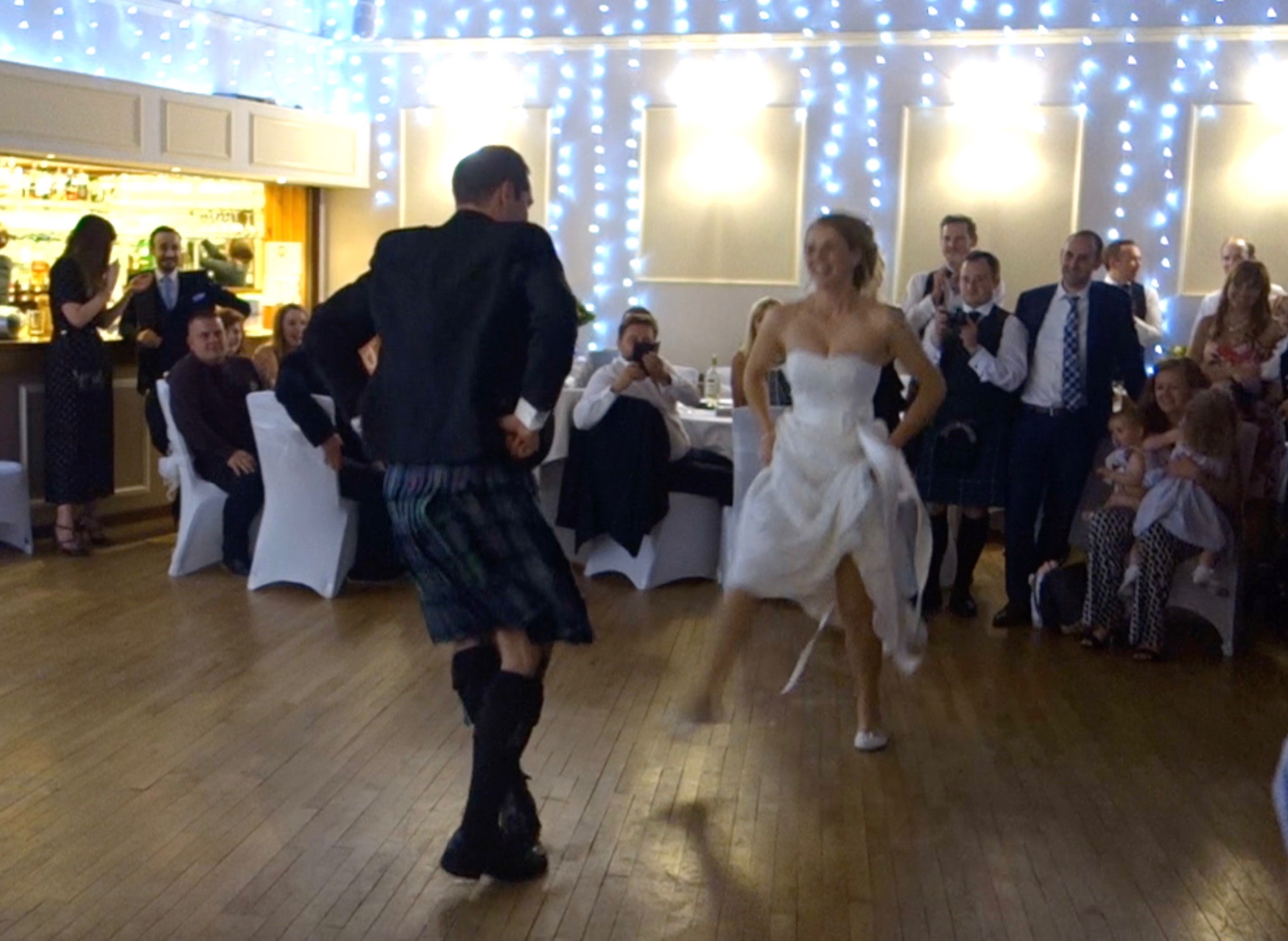 We opted for a short routine to then burst into the Military Two Step and invite the rest of their guests to join in. This seemed to sum up both Camilla and Joe perfectly …
Now, Joe is a true gentleman indeed. It turns out, that Joe didn't know what a 'pas de basque' was but it was the loveliest thing to see him learn to so that they could do a bit of Highland Hustle to celebrate starting married life together. I think Joe did a really good job too.
It makes me smile every time I watch their first dance together and it feels very special to have had Highland Hustle influence Camilla so much to incorporate it into her wedding day in Wick.
The tune, Wits End is by Skerryvore and is one of Camilla's favourite tracks in class.
Good luck to you both, congratulations and I wish you a very happy life together.
Gillian x