Everything You Need To Instruct HIGHLAND HUSTLE®
Then … ongoing support to make your business work. The first and original.
Read below to find out more about Highland Hustle Training!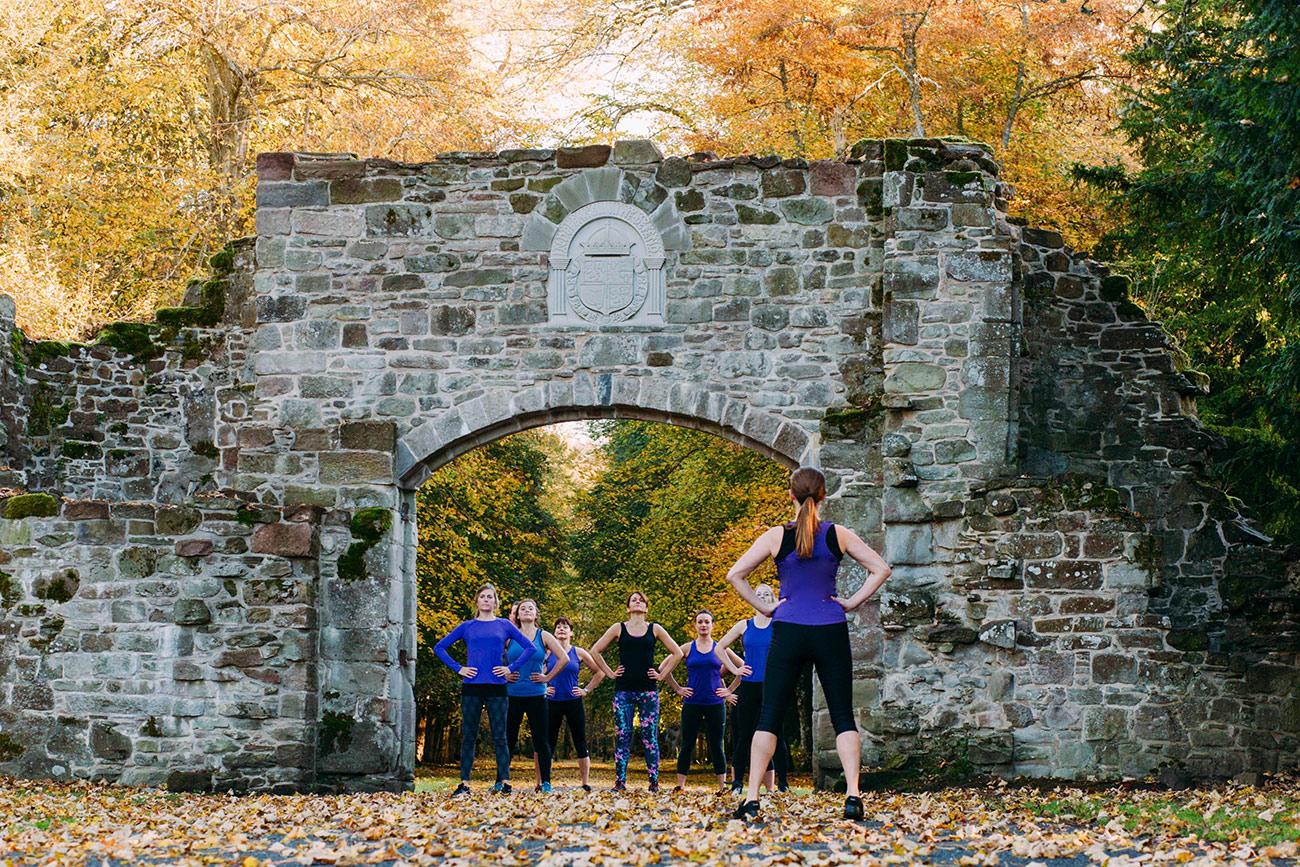 Find a course
Qualified SOBHD Highland Dance teacher?
Train as a Highland Hustle® Instructor!
Choose Course
Qualified in dance form other than Highland?
Train as a Highland Hustle® Instructor!
Choose Course
ETM Instructor / Experienced dancer?
Contact us first to see if you qualify!
Choose Course
Instructors tell us Highland Hustle doesn't feel like work. Love what you do…
Candice Walker, Instructor in Fife, Scotland says that Highland Hustle works with her lifestyle:
For me being an instructor allows me to earn a little extra money while studying. It gives me the flexibility to choose the hours I work, which a "regular" job wouldn't; therefore, I can fit everything in – university, dance and work life. Being an instructor brings a great sense of pride as you see your class members, who quickly become friends, continually progress and achieve their goals all while everyone including myself, are enjoying the classes.
More than that though, being an instructor allows me to develop core skills in a comfortable setting that I can control and gives me an insight into the world of business, which otherwise I would not get. I love to endorse the Highland Hustle brand and by being an instructor I truly feel like part of a second family and I only hope that this sentiment is also being felt by the class members!
---
Catherine Chalmers, also teaching in Fife shows that non dancers can easily get involved:
I qualified in Exercise to Music in September 2014. I was at a different stage in my life with my 2 children grown up, working part time in a pharmacy and also book keeper for my husband's electrical business, I was looking for something for myself to become involved in.
I started instructing my own classes at the same time I was looking for a Brand to be involved in and offer my class participants. I kept looking but nothing excited me until, Hannah, a class participant and previous Scottish Highland Dancer said "Have you heard of Highland Hustle" That was it, I had found what I was looking for and although I have no dance background or experience I was made feel so welcome and supported by not only Gillian but all course participants and instructors I have met since.
I put in the hard work and continue to develop my skills. I absolutely love instructing Highland Hustle classes in my local community with 3 classes running a week in Ladybank and Ceres. It is a fantastic workout, I have improved my fitness, and of course my dance skills! All my class participants tell me Highland Hustle improves their mood, fitness & energy levels and they all have fun and socialise at the same time.
I feel privileged to be part of Highland Hustle, thank you Gillian and the Highland Hustle Team x
---
Whilst Kirsty MacIntyre , Instructor in rural north west Scotland says that Highland Hustle fits family life:
Highland Dancing was a major part of my life as a child as a competitor, and latterly as an entertainer in hotels, cruise ships, abroad, etc up until I had my first child. Another two children later and a move to the West Highlands, I often pondered how I could get dancing again. Highland Hustle gave me that opportunity. I am a self employed bookkeeper, and mother of three by day, but in evenings I can get fit, and more importantly I have brought dance back into my life. Living so rural, there are not many opportunities for exercise classes, I knew my small community would welcome Highland Hustle with open arms, and they have! Highland Hustle has enabled me to lose my baby weight, has given me so much more confidence and an extra weekly income. I want to thank Gillian so very much for allowing me to become part of such an exciting venture.
---
Further Information
Highland Hustle training is not just a quick lesson in teaching Celidh or Highland dance!!!
A complete body workout, you are provided with ALL the materials you need, amazing music, choreography, teaching prompts, promotional help and you are taught how to structure the class to make it safe, fun, effective!
It doesn't stop there either, help is ongoing and you will be provided with well planned updates, advice on teaching adults and lots lots more!  This is very different to teaching a regular adult dance or Highland dance class.
Group exercise with the fun of a ceilidh, based on Scottish Highland – class members DON'T need to have danced before in their life & can opt in at their intensity (Instructors are taught how to achieve this!).
Training may not take as much time as you think – all the work has been done for you …!
This is different, the original & 1st and comes from an authentic former champion dancer in Scotland!
Participants say they have so much fun they forgot they were working out – bonus.
The home DVD's give you a start but the class music, structure and content are VERY different!
There is no 'correct age' to be a Highland Hustle Instructor.  You must be at least 18 but the great thing about the concept is how it can appeal to all ages.
There is some follow up work to check you have understood and feedback is provided in a supportive way.
Highland Hustle takes it's Intellectual property and copyright seriously.  We expect you to do the same at all times.
Highland Hustle can be seriously good fun whilst you earn a living that fits in with your lifestyle!
Costs
To start Instructing Highland Hustle you require to complete the Highland Hustle® training day. The cost is £175 in total. Please see dates for appropriate price.
There are also options for student teachers / those who cannot afford the full outlay in advance. Please get in touch to find out more.
To start Instructing Highland Hustle you require to pass the Highland Hustle training day and join as a member. This has now been reduced to £16.95 per month when paid annually and will give access to the updates to music, choreography,your link on the website, use of logo and ongoing support.
Option to pay per calendar month also available.
It is fantastic value when you consider the price of other training systems out there!
The complete cost is £170 for training. This covers the cost of all training resources including training manual, music, detailed choreography and teaching aids.
Also, includes the cost of your live, one to one training session. Feedback on your teaching video and any identified support as necessary.
Once you have passed as an Instructor, you will be required to join as a member of Highland Hustle as detailed in the tab above.
Postage & Package included!
Do you have a question for us?  Want more information?
Tell us your name and as much as you can about yourself so that we can answer your question accurately and promptly.  Thanks!